Contact us (we're waiting to hear from you)
And don't worry. We only use your contact information to get in touch with you. Your confidentiality and privacy are safe and sound.
If you prefer, give us a call
You can contact us at: (408) 839-6737
Download our brochure
Click the below image to download our latest brochure. Please peruse it and don't hesitate to let us know if you have any questions.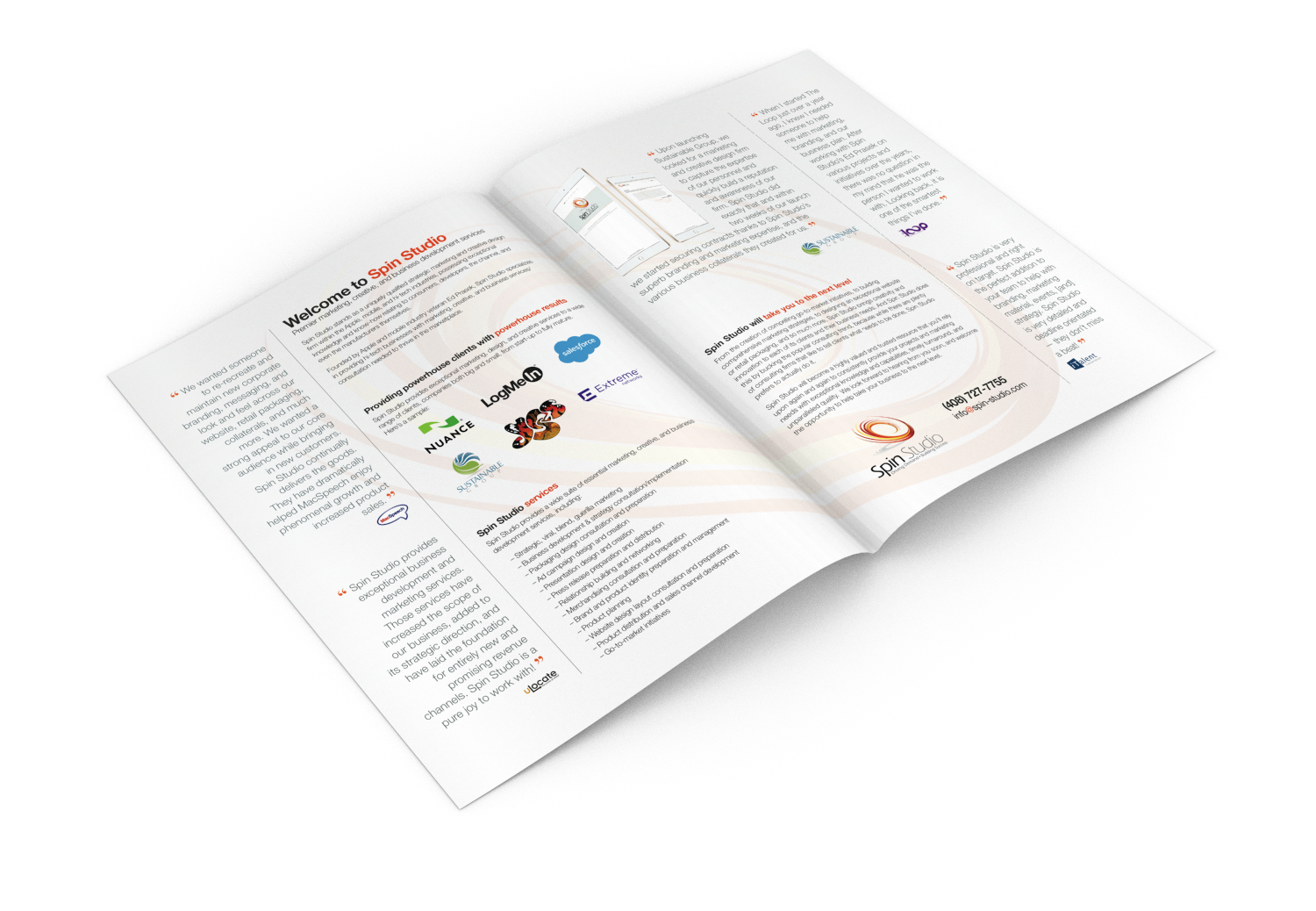 © 2023 Spin Studio Marketing and Design, LLC. All rights reserved.
Spin Studio Marketing and Design and the Spin Studio logo are trademarks of Spin Studio Marketing and Design, LLC